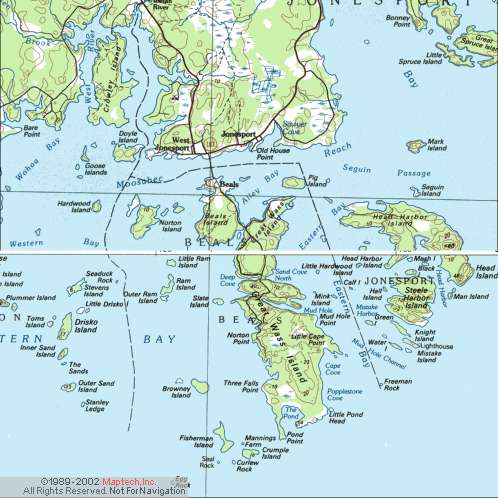 While nearly every mile of the Maine coastline has its own special beauty, Great Wass -- an archipelago of dozens of islands and hundreds of ledges, much of it owned by the Nature Conservancy -- offers something a little more wild, a little more remote, a little more challenging. This is a realm of pristine beauty, big tides, dense fog, and cold water.

Due to the added challenges of paddling here, we do not recommend it for beginners. For paddlers with at least a season or two of experience -- (and who perhaps never before felt they needed a guide), this could be an unforgettable, eye-opening experience. Paddling here requires good planning and decent skills -- a guide can bring an important margin of safety to your trip. For more information, read our blog post about paddling this area or contact us for details or to reserve a date.

Great Wass is near Jonesport, Maine -- 100 road miles north of Belfast, 200 miles north of Portland, and 300 miles north of Boston. Driving time from Portland Maine is a little less than four hours, and there are some darn good lobster rolls on the way. (Hint, the lobster gets fresher and sweeter as you move east of Ellsworth)..